WT-A100 Roller Dies required for swaging 1.6,2.5,3,4,5mm – each pair
Description
A perfect machine for swaging on-site. Low weight and small outer dimensions makes it extremely portable.
Dies required for swaging 1.6,2.5,3,4,5mm – each pair
Typical applications:
Architectural, like balustrades and railing.
Scenographic use at theatres for hanging and supporting set pieces.
Onboard joining of towing lines for NATO´s aviation practice targets.
Shop fitters use it to make spectacular product displays for their customers.
Standing rigging for sailing dinghies and lifelines on yachts.
Structural rigging for hang- gliders and ultra-light airplanes.
Dimensions:
L=440 mm (17 ½")
W=300 mm (11 ¾")
H=135 mm (5 ¼")
Weight: 11 kg (24 lbs)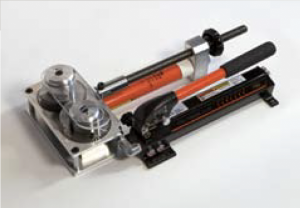 Standard equipment is Hand Pump P19L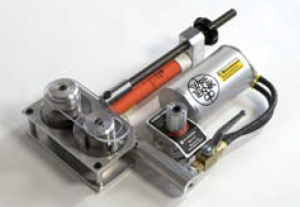 Additionally a Hydraulic Pump PHU1 can be purchased.