RIGGING SCREW TOGGLE/TERMINAL UNF – 3/8 inch for 5mm wire with 9.5mm pin
High Polished Stainless Steel – AISI 316 – Chromed Bronze Body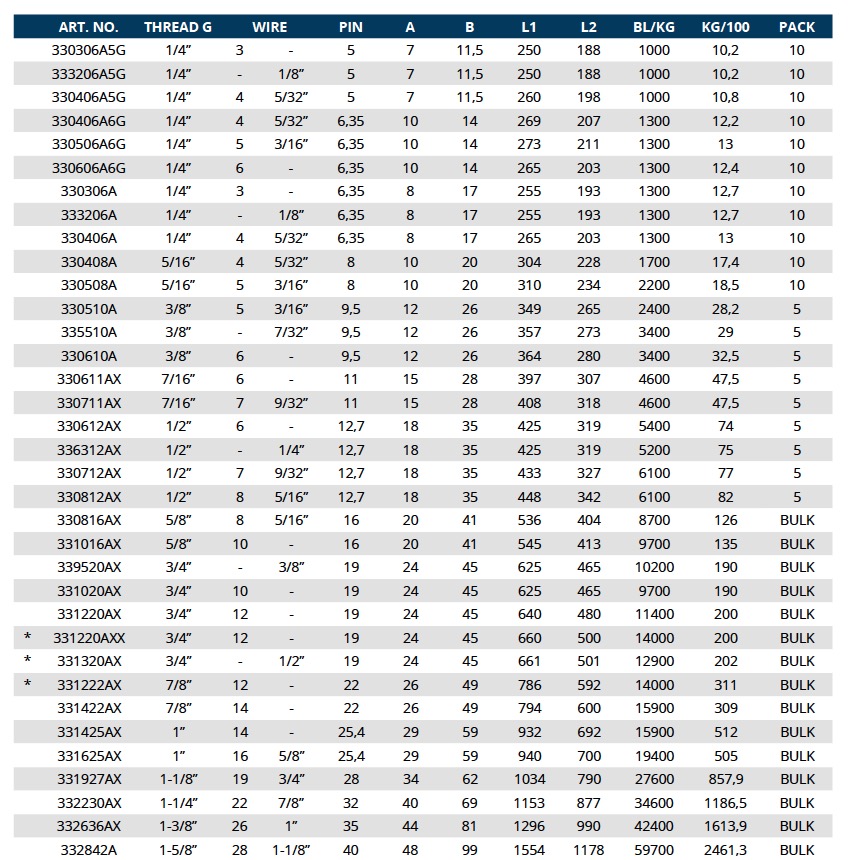 Description
The Blue Wave Chromed Bronze Body Rigging Screw Toggle Terminal in 3/8 inch for 5mm wire with 9.5mm pin features a number of details that makes it the best choice for exclusive and durable rigging. The sleek, open Bronze body prevents the threads from seizing up, they are are delivered with laser engraved thread size, Blue Wave logo, and side marking of the left thread.
Blue Wave is also now a ISO9001?Certified Company, a worldwide recognition of quality management systems standards.? This certification certifies Blue Wave?s commitment to meeting the needs of customers and other stakeholders while meeting statutory and regulatory requirements related to our product and service.
Blue Wave hardware is distributed throughout Australia and New Zealand by ?ProRig Hardware. ? For information on the Blue Wave product range download our catalogues for Wire Design Systems, Rope Line and Marine by visiting our?Catalogue?page.
Please see our range of stainless steel hardware via the links below.
Rig Maintenance
All rigs should be checked and maintained regularly. The rig and sails are your boat?s ?engine? and as with all engines, the fittings should be checked at least twice a year. Are your rigging screws starting to fail? Are all treads and pins intact? Cleaning the fittings and adding fresh lubricant, will extend the lifetime of your rig. A rig?s lifetime depends upon the standard of maintenance, however as a general rule, your boat needs to be de-rigged and inspected, at least every other year. A qualified inspector should inspect a wire rig after 10-15 years and a rod rig after 5-8 years.