Quick Race Tuning toggle/thread terminal 1/4″ for 2.5 mm wire
QR RS toggle/thread terminal 1/4″ for 2.5 mm wire
Description
Quick Race Tuning RS toggle/thread terminal 1/4″ for 2.5 mm wire
TOP RIGGING SCREW FOR RACING DINGHIES AND SMALL KEELBOATS…
QRT rigging screws features:
Laser engraved calibration scale for preise adjustment.
Handle for one end quick adjustment and easy locking.
AISI 316 stainless steel body and terminal with chromed bronze nut.
Fit threads and toggle fork for 2.5 – 7mm wire.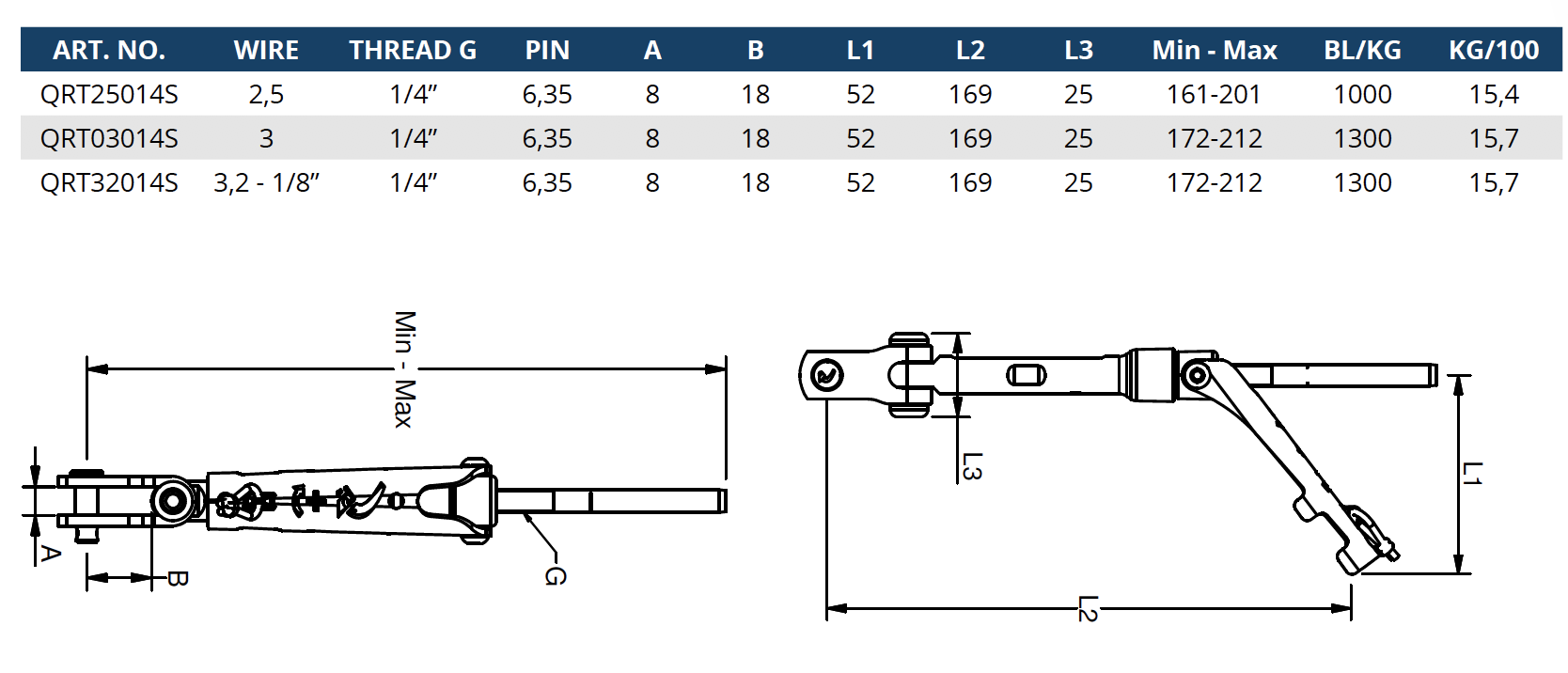 NOTICE!
All Blue Wave QRT?s have laser engraved calibration scale for precise adjustment. The nut is to be used as a level indicator for adjustment and NOT as a stop nut. Do not use any force when the nut has reached the edge at level 0 – The nut will break off!
TESTIMONITAL
Performance, reliability and design – The QRT turnbuckle meet them all !
Blue Wave is fast, efficient and it is fit for purpose, and like all good design the QRT turnbuckle being accepted as a given. We have run the gauntlet of Class, measurers, ISAF plus a testing procedure, and I am please to see the team are embracing this new technology.
A win-win, both the sailors and Blue Wave will benefit. One of the reasons why this is a great industry to be involved in.
Julian Bethwaite
49?er designer