WT-A350 swage 2.5-16mm, includes Electro/hydraulic power unit, single phase 230V/50hHz, pulling devices
$18,163.00
Description
Production Line Machine.
Swaging Range: 2,5-16 mm wire. ( 3/32" – 5/8" )
A perfect machine for line production, the low weight and small outer dimensions still makes it extremely portable.
Includes:
Electro/hydraulic power unit
Single phase 230V/50Hz
Pulling devices
Transport packaging
Complete unit ready to use
Rigging screws can be swaged assembled.
Typical applications:
Standing rigging and lifelines for sailboats.
Architectural, like balustrades and railing.
Good for medium size glass facade projects.
Often used to build support structures for membrane roofs and tents.
Structural rigging for sail-roofs and sail-shades.
Dimensions:
L= 1117 mm (44")
W=370 mm (14 ¾")
H=210 mm (8 ¼")
Weight: 66 kg (146 lbs)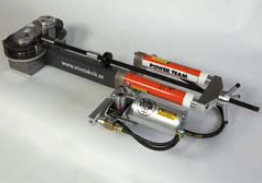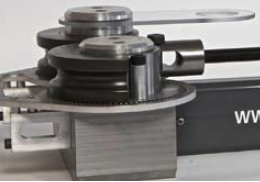 A350 fitted with Hydraulic Pump PHU1