Blue Wave are currently among the top three largest manufacturers of high quality stainless steel yacht and marine rigging hardware in the world. The Auckland yacht rigging community can now access these quality European marine fittings directly from the manufacturer.
Manufactured in Haderslev, Denmark, Blue Wave is one of the only European manufactured rigging suppliers available in New Zealand and Australia.
Our specialist team work closely with riggers around the world to ensure your boat, whether it be for cruising or racing, if finished with the best quality rigging assemblies, back up with ISO certification.
Auckland yacht riggers can purchase through ProRig Hardware or by contacting our Blue Wave specialist on [email protected].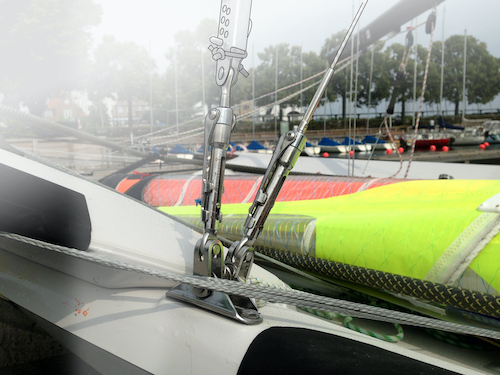 Our product ranges are divided into separate catalogues with each their focus.

Or one of our catalogues, available for download here.
The general Marine catalogue features UNF and Metric wire fittings ranging from Ø 2 mm – Ø 26 mm, a rod system up to DASH 60 and various rope and other marine related items.
Our Wire Design System mainly features Metric wire fittings from Ø 2,5 mm up to Ø 36 mm a Tie-bar system and a range of SMALL fittings with reduced diameters.
WaveLine contains ranges of 8 mm fittings for Fall Arrest System – standard swage, Hand-crimp and Lloyds Swageless.
The RopeLine catalogue contains a range of UHMWPE rope fittings up to 16 mm. Can be combined with other Blue Wave products, marine & industrial or an existing rig